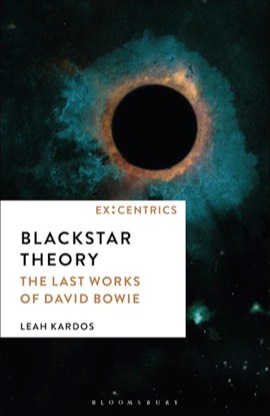 Blackstar Theory: The Last Works of David Bowie
Leah Kardos (2022)
Blackstar Theory
takes a close look at David Bowie's ambitious last works: his surprise 'comeback' project
The Next Day
(2013), the off-Broadway musical
Lazarus
(2015) and the album that preceded the artist's death in 2016 by two days,
★
(pronounced
Blackstar
). The book explores the swirl of themes that orbit these projects from a starting point in musical analysis and features new interviews with key collaborators from the period.
[
Purchase direct from the publisher here
]
[
Amazon
]
[
Blackwells
]
[
Waterstones
]
This is one of the most intelligent studies of David Bowie's music that will ever be published. It illuminates the interconnected web of meanings that are discoverable in his work in ways I have never encountered before. Leah Kardos shows with genuine illumination that the music of the late Bowie tackles big ideas such as the nature of identity, creativity, chaos, transience and im/mortality and provides us with signposts that take us back to the very start of his extraordinary life and musical career. The book is a major achievement.
Keith Ansell-Pearson, philosopher, author of acclaimed monographs on Nietzsche & Bergson, Emeritus Professor of Philosophy, University of Warwick.
Leah Kardos deftly uncovers the patterns in David Bowie's "late style," seeing the mortality, morality, and self-consciousness hiding in plain sight. While musicological analysis is at the heart of her endeavor, she is nevertheless attuned to the places in his epic career where there are fissures and unexpected correspondences with other forms of art. Blackstar Theory is a feast for any Bowie fan—rabid or casual—and performs the closure that many of us were seeking.
Shelton Waldrep, distinguished Professor of English, University of Southern Maine, USA. Author of 'Future Nostalgia: Performing David Bowie' (2015).
The lively complexity of Blackstar Theory is a fine match for Bowie - a sparkling, timely invitation to reimmerse oneself in the density of his final works, even if the shock of grief remains palpable.
The Wire
Kardos elegantly sidesteps speculation about Bowie's personal life in his final years, focusing instead on the work, taking in nods to Morrissey, Elvis Presley, Peaky Blinders and "the lust for life against the finality of everything"
Uncut
This is a clever, entertaining and informative book, one that is thankfully miles away from rockstar biography or beard-scratching musicological treatise. It is thoughtful, wide-ranging and well-researched. In fact, it's simply one of the best books about Bowie I have come across.
International Times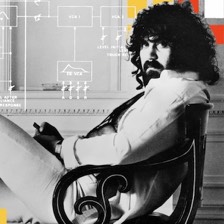 The Sound Worlds of Vangelis
Leah Kardos (2022)
Reverb.com
[Link]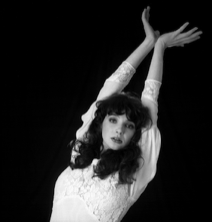 The New Woman: Kate Bush from 1977 to 1980
Leah Kardos (2019)
[Link]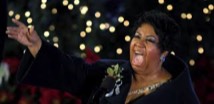 Aretha Franklin: sublime soul diva whose voice inspired the civil rights movement
Leah Kardos
-
The Conversation (August 16, 2018)
Music culture owes Franklin a debt for bringing ecstatic pentecostal fervour to popular music, pushing the expressive boundaries of the contemporary singing voice.
[Link]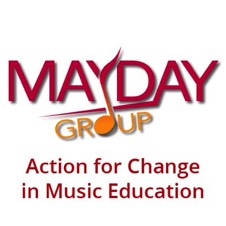 Making room for 21st century musicianship in higher education
Kardos, L. (2018). Making Room for 21st Century Musicianship in Higher Education.
Action, Criticism, and Theory for Music Education
, 17(1), 33-47.
[Link]
Abstract:
Having been asked to respond to Action Ideal VIII by the Mayday Group, concerning technology and its impacts on music education, what follows are some observations and reflections from my experiences teaching undergraduate music and music technology degrees in the UK. I put forward the idea that Post-Digital music aesthetics reflect an emergent sensibility in contemporary music cultures, and this represents an opportunity for music educators to reconfigure and strengthen their pedagogical approaches. By recognizing the legitimacy of new and varied forms of musicianship, and acknowledging the ways in which our subject area continues to grow in its range of practices and necessary literacies, strategies can be developed to support a music student experience that is cohesive, inclusive, hybridized, meaningful and useful.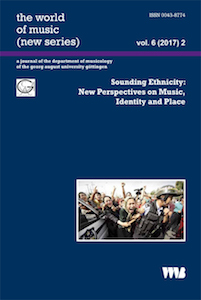 Book Review: 'Playing with something that runs : technology, improvisation, and composition in DJ and laptop performance' by Mark J. Butler.
The World of Music (new series
), 6((2017) 2), pp. 157-159. ISSN (online) 0043-8774
Leah Kardos [Reviewer] (2017)
[Link]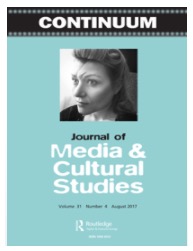 Bowie musicology: mapping Bowie's sound and music language across the catalogueLeah Kardos (2017) Bowie musicology: mapping Bowie's sound and music language across the catalogue, Continuum, 31:4, 552-563
[Link]

Abstract: David Bowie's music career is one marked by dramatic image transformations and unexpected and frequent aesthetic changes. However, if we look beyond the surface and analyse Bowie's back catalogue for patterns and trends in his songwriting methodology, we can start to see evidence of a consistent creative voice that has been present and evolving throughout. This music language uses vocal articulations, idiosyncratic approaches to melody and harmony, mode and tonality, familiar and foreign sonic landscapes and nostalgic references to encode meanings beyond the lyric and immediate pop/rock style representation. Practices and processes that lead to the creation of shared meanings are located in the communicative exchange between creator and listener, a conversation that occurs at the intersection of Production and Consumption.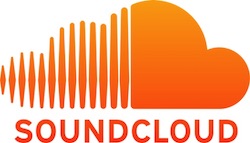 SoundCloud survives but it's bad news for musicians
Leah Kardos, Kingston University
- The Conversation (August 15, 2017)
SoundCloud has been saved by its biggest injection of cash yet. [Link]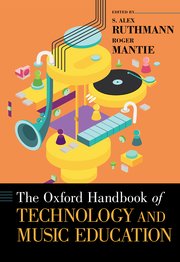 Book Chapter: The Curious Musician
Kardos, Leah (2017).
In:
Ruthmann, Alex and Mantie, Roger, (eds.)
The Oxford handbook of technology and music education
. Oxford, U.K. : Oxford University Press. (Oxford Handbooks) ISBN 9780199372133 (In Press)
[Link]
Abstract: Music technologies can lead us to a transformation of perceptions and the reinvention and refinement of our processes— from the way we see, interact with, and understand the materials of sound and music to the way we learn new skills, communicate, and share with each other, the way we represent ourselves to the world as music creators and professionals, and especially, the way we teach. Technology has and is transforming our language around music content and consumption ("I streamed a podcast of glitchcore mashups, reblogged it and gave it a 'like' "). It is creating musical and sonic possibilities that transcend the facilities of traditional music notation and analysis. It sometimes requires interdisciplinary and collaborative approaches to bring projects, artworks, and products to fruition. (Music technology resides not in the field of music only but also in the fields of media; science, technology, and society [STS]; electronics and computer science.) Finally, it grants music creators agency and control of their works (Taylor, 2014).As a composer, I am completely enchanted and continually inspired by the way new music technology applications so readily challenge my own understanding of what music is and can be. The proliferation of digital applications, computerization, and online connectedness has given rise to a diverse and evolving collection of practices or "literacies" that are advantageous skills for creative musicians working in commercial and contemporary new music scenes to possess (Durant, 1990; Hugill, 2012). At the time of writing, these literacies can include skills associated with multitrack recording and production using digital audio workstations, MIDI sequencing, audio editing, sound design, synthesis, sampling, looping, triggering, live sequencing, coding, controlling music and sound with interfaces and apps, instrument and effect building, app development, hacking and circuit bending, mixing, remixing, and mashing up, score typesetting, publishing, broadcasting, and contributing knowledge and expertise to online communities of practice. To the composer in me, these technologies represent an opportunity to expand my creative vocabulary with pure magic: to capture any sound and turn it into music that is meaningful; to conjure up ghosts of the past; to bend space and time; to hold the air. Speaking from my perspective as a teacher, they represent a new promise of freedom: never before have the materials of music been so pliable, touchable, easy to understand and access.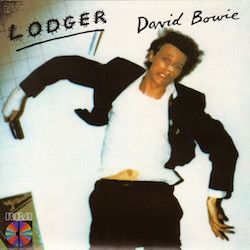 Essay: I Don't Want To Leave, Or Drift Away: the transition from David Bowie's Lodger to Scary Monsters
Leah Kardos (2015)
[Link]
Abstract: David Bowie in 1979 is finishing off and promoting Lodger but is being beaten in the charts at his own game by a new generation of artists he himself has inspired. Faced with the strange new reality of being a figurehead of and patriarch to a new musical and aesthetic culture, Bowie must reassess, redefine and re-exert who he is at the start of a new decade. With divorce proceedings wrapping up, as he nears the end of long financial and contractual commitments to his record label RCA and his old manager Tony DeFries, Bowie is drawn to the tough, concrete energies of New York, and back to the raw, visceral songwriting style of his old friend John Lennon. Scary Monsters was set up to be a return to pop dominance: no more studio games and improvised vocal sessions; it was time to confront his past, to mine through the artefacts of his own myth to find some personal truth.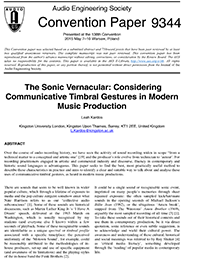 The Sonic Vernacular: Considering Communicative Timbral Gestures in Modern Music Production
Kardos, Leah (2015) The sonic vernacular : considering communicative timbral gestures in modern music production.
In:
138th Audio Engineering Society Convention; 07 - 10 May 2015, Warsaw, Poland.
[Link]
Abstract: Over the course of audio recording history, we have seen the activity of sound recording widen in scope "from a technical matter to a conceptual and artistic one" (Moorefield 2010) and the producer's role evolving from technician to "auteur." For recording practitioners engaged in artistic and commercial industry and discourse, fluency in contemporary and historic sound languages is advantageous This paper seeks to find the best, most practically useful method to describe these characteristics in practice, identify a clear and suitable way to talk about and analyze these uses of communicative timbral gestures, as heard in modern music productions.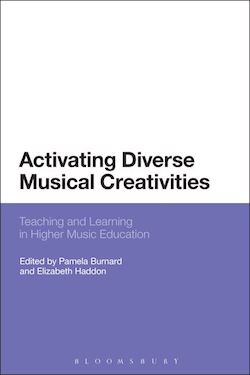 Book Chapter: Activating Digital Creativities in Higher Music Education
Kardos, Leah (2015)
In:
Burnard, Pamela and Haddon, Elizabeth, (eds.)
Activating Diverse Musical Creativities: Teaching and Learning in Higher Music Education
. London, U.K. : Bloomsbury Publishing. pp. 223-240. ISBN 9781472589118
[Link]
Abstract: Technology has become intertwined with commercial and contemporary arts practices, shaping the formation of new aesthetics, giving rise to diverse new creativities and essential digital music literacies. This chapter looks at examples of such practices to inform a strategy for developing effective curricula for higher music education where (1) fluency in digital literacies is promoted through practice-led enquiry, (2) technical learning is designed to be flexible and adaptable to future technologies, where (3) excellence of execution is upheld as a priority and (4) learners are encouraged to be active in and contribute knowledge to online communities of practice. The study of digital creativities through creative practice research can lead our students to develop skills that will equip them with improved employability, musicianship, technical excellence, entrepreneurship and creative confidence.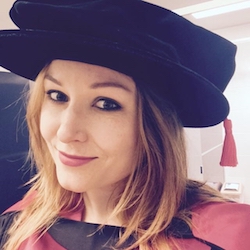 PhD Thesis: Folio of compositions and critical commentary
Kardos, Leah (2014)
Folio of compositions and critical commentary.
(PhD thesis), The University of Queensland.
[Link to commentary]
[Link to folio]
Abstract: This folio of compositions and accompanying exegesis presents a collection of my original music that demonstrates an individual approach to composition which often seeks to exploit the various unique creative opportunities made possible through the use of music technology applications.
Within the folio there is experimentation, collaboration, muscle memory improvisation, sampling, triggering and the "mashing up" of styles and contexts. Various forms and formats range from piano solos to concept albums, song cycles to orchestral scores, electro cover versions and live laptop electronics. The folio demonstrates a fascination with the transient, spatial quality of performed music versus the unchanging, deliberate nature of recorded musical productions, and the subjective listening experience of both.
Particular approaches to composition explored in this exegesis include: the life of the score and recycling score-based music materials through human filters; attempting to communicate ideas using "sonic vernacular," referring to the subtle sound language built from musical clichés, samples of other recordings, perceived sound quality and colour; exploring personal narratives through experimentations with muscle memory improvisation.
This folio presents five works to illustrate these creative processes that are aided, facilitated or actualised by technology. It includes two "concept albums," Feather Hammer, a collection of productions for multi-tracked prepared piano, and Machines, a song cycle; Three Preludes, a work for solo piano that is designed to be remixed and sampled; a work for chamber orchestra, Kick, and You Can't Hide Beat, a collection of David Bowie cover versions created using samples from his own famous recordings.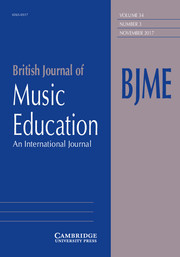 How music technology can make sound and music worlds accessible to student composers in Further Education colleges
Kardos, Leah (2012) How music technology can make sound and music worlds accessible to student composers in Further Education colleges.
British Journal of Music Education
, 29(2), pp. 143-151. ISSN (print) 0265-0517
[Link]
Abstract: Potential students are drawn to music technology courses for many different reasons – perhaps their individual interests lie in sound engineering, acoustics, live sound reinforcement, computer programming or software application design. As a teacher of composing in this context, I am faced with a challenge: how to bridge the knowledge and confidence gaps that exist between students with more and less formal musical experience? I believe that music technology applications can help in this area, particularly with fostering confidence and motivation in less-experienced students. What follows is a student profile and a case study of one assessment task in composing, which will illustrate how such strategies can work.